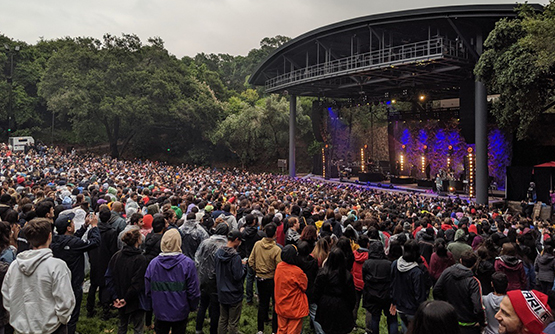 About the project
Completed in 2019, AGC designed and built both the mechanical and plumbing systems for a unique project on the Stanford Campus. The Frost Amphitheater was an outdoor venue that hosted entertainers from Ella Fitzgerald in the 60's to the Grateful Dead in the 80's. But for years the venue went unused because it did not provide the infrastructure needed for contemporary performance.
From design to construction, the project took over 4 years to complete. AGC teamed up with CAW Architects and Devcon Construction, solving many unique design problems to fit the new amphitheater into the unique landscape of the historic location. The entire original structure was torn down, new infrastructure brought onto the site, and a new stage erected. The final product of this effort is a stunning new venue fit to serve the community at Stanford University for many years to come.
The building is served by a VRF system to provide conditioning to many of the unseen support spaces for audio equipment, lighting equipment, and of course actors and performers. In addition, a behind-the-scenes small venue outdoor event space was integrated into the roof of the back of house structure. Needless to say, sound and vibration design for the mechanical and plumbing systems and integration into the building architecture was critical.